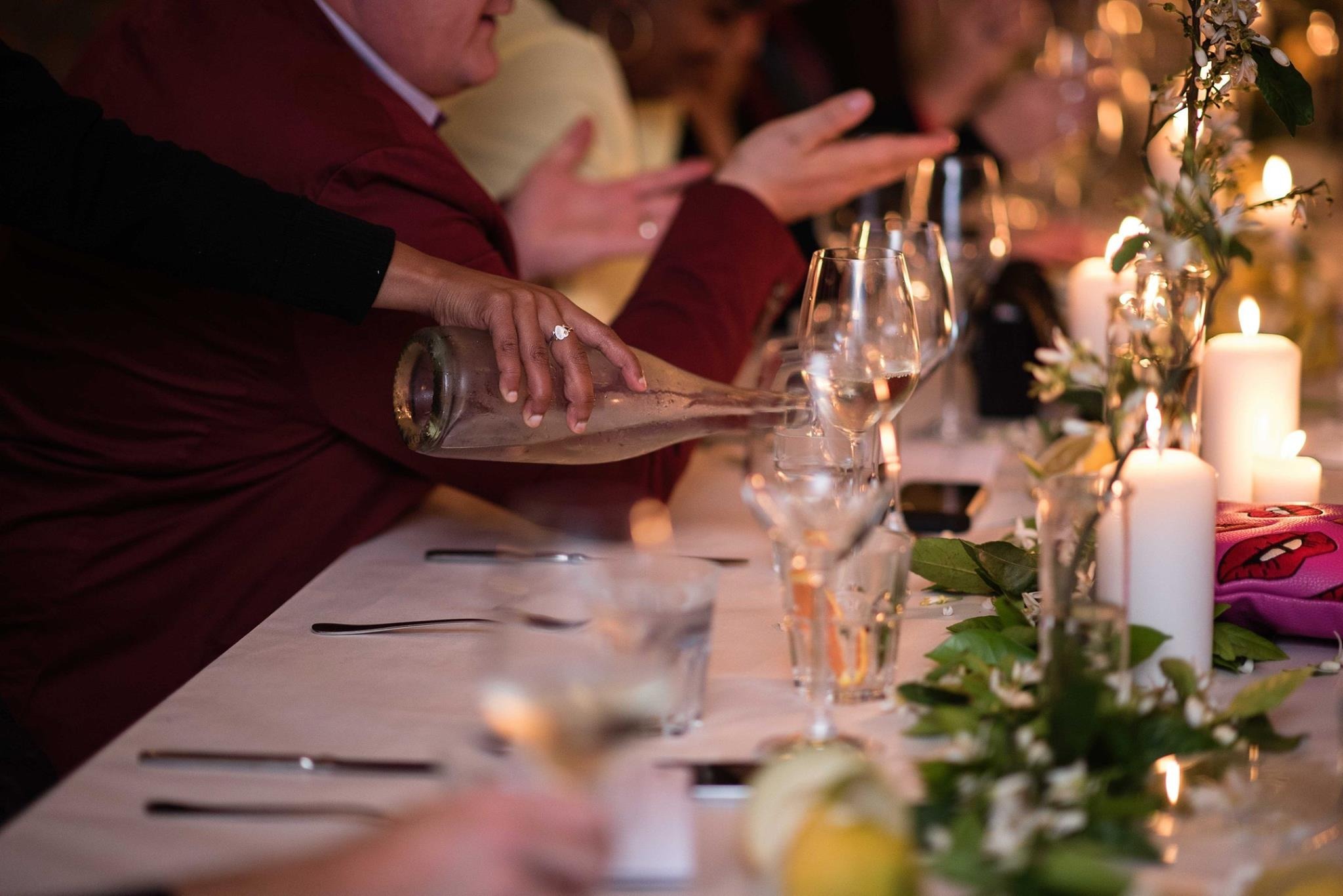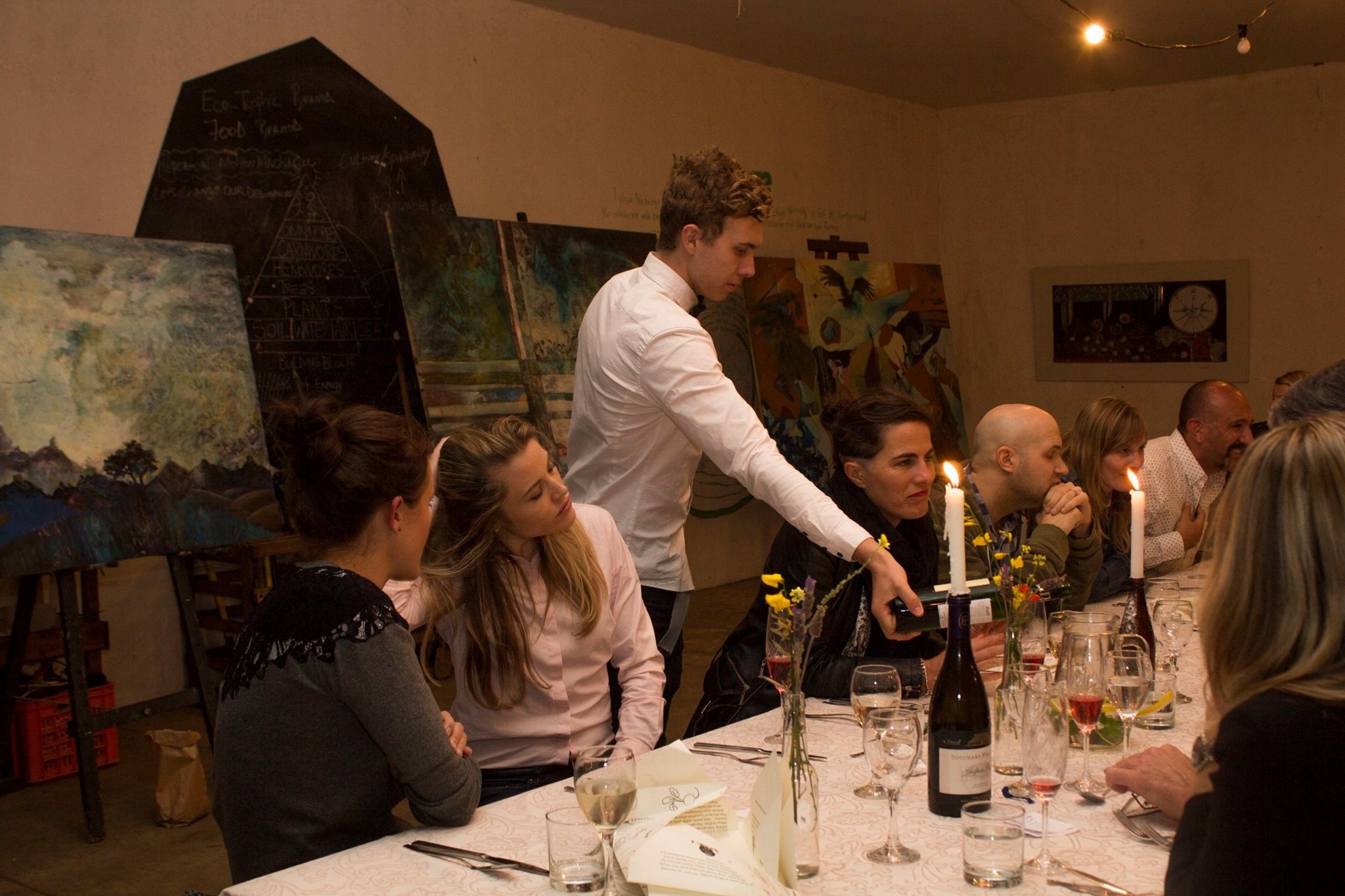 ---
JOHANNESBURG - APRIL 2022
This April, we're stepping outside the city limits and coming together to celebrate the simpler, slower side of life with a gourmet farm to table dining experience.
Get ready to discover one of our most magnificent Secret locations yet. Located just outside the city in Muldersdrift, the sun streams through the magnificent orchard as the fragrant smell of jasmine breezes past. As we arrive, experience the energy of the water as it runs into the dam and a rooster gently crows in the distance to welcome you. This is our Secret spot - a magnificent and unexpected farm born out of a desire to turn away from the hustle and grind of city life and step into a different kind of living.
Our Secret chef for the evening is no stranger to making magic happen. Having been recognised for their culinary prowess both locally and internationally, they're stepping out of their everyday kitchen to create something simply sensational just for us. And, we're thrilled to share we have options for our meat eating and our vegan, vegetarian and plant-based pals, too! 
Growing their own vegetables and experimenting with different flavours has always been part of this Chef's life. Having grown up in a household where great food was both a comfort and a source of nourishment, Chef takes their inspiration from the dishes they grew up with and elevates each course into a modern, playful, healthy and delicious experience.
Taking inspiration from the majestic farm and it's incredible offerings, this 'rising star' on the culinary scene will forage from the host farm's seasonal delights to create a menu that will engage, elevate and invigorate you on every level.
Are you ready to be surprised and delighted with this magical menu and magnificent evening?  
Of course, we have a few Secrets we can't let slip just yet but you best believe this experience will be out of this world.
We can't wait to have you join us.
**BOOKING OPTIONS**
This month, we have a two options for you so we've made it easy with the below helpful instructions. Please pay close attention to the details. :) 
(1)
*Select your Date*
Thursday, 28 April
Friday, 29 April
(2)
*Select either our 'SecretEATS Standard' or 'Plant-Based' Option*
SecretEATS Standard
Plant-Based Dining
(3)
*Select either the 'Self-Drive' or 'Round-Trip Shuttle' Option* 
Option 1 - 'Self-Drive'
r1200 / person
This option includes your full SecretEATS gourmet dining experience with a 4-course seasonal menu designed to surprise and delight your senses, perfectly paired wines from three premium, boutique estates and a few Secrets we can't let slip just yet. We've also got some welcome drinks, yummy canapes and a bit of mixing and mingling to make your evening more than memorable -- magic.
Option 2 - 'Round-trip Shuttle Service' 
r1500 / person
We want you to be safe and worry-free when joining us for any of our Secret evenings out. 
Our second option this month includes your full SecretEATS experience plus round-trip shuttle service to / from Melrose Arch in Joburg. This means you get to eat, drink and indulge in style without having to worry about getting home safe and sound. We'll handle the heavy lifting, you handle the enjoyment. 
(3)
*Accomodation Options*
While it would be amazing to sleep on the farm, unfortunately they do not offer accomodation. 
That said, there are several beautiful guesthouses and accommodation options in the area. 
If you're interested in staying over, please contact Darren (darren@thesecreteats.com) to inquire about the options. This month, we will provide some recommendations and you will book directly with the selected guesthouse. 
Questions? 
We're here to help. Reach out on email at service@thesecreteats.com or darren@thesecreteats.com or via Whatsapp on 079 464 3313 / 074 639 3472. 
=============================
 
As always, we have a few Secrets and surprises up our sleeve to make sure our #SecretDinner is simply sensational.
You see, this evening isn't any ordinary dinner party -- it's a social soiree bringing together the very best in food, wine and fun!
Are you keen to join us?
Guests can expect:
4-courses of gourmet deliciousness by our Secret chef
Perfectly paired, premium wines
Welcome cocktails and canapes
A few Secrets we can't let slip
And, a seriously scrumptious evenings indulging with new and old friends
Seats are extremely limited to this two-night only Secret engagement. 
Bookings are on a first-come, first-served basis. 
We recommend you hurry so you don't miss out on the fun!